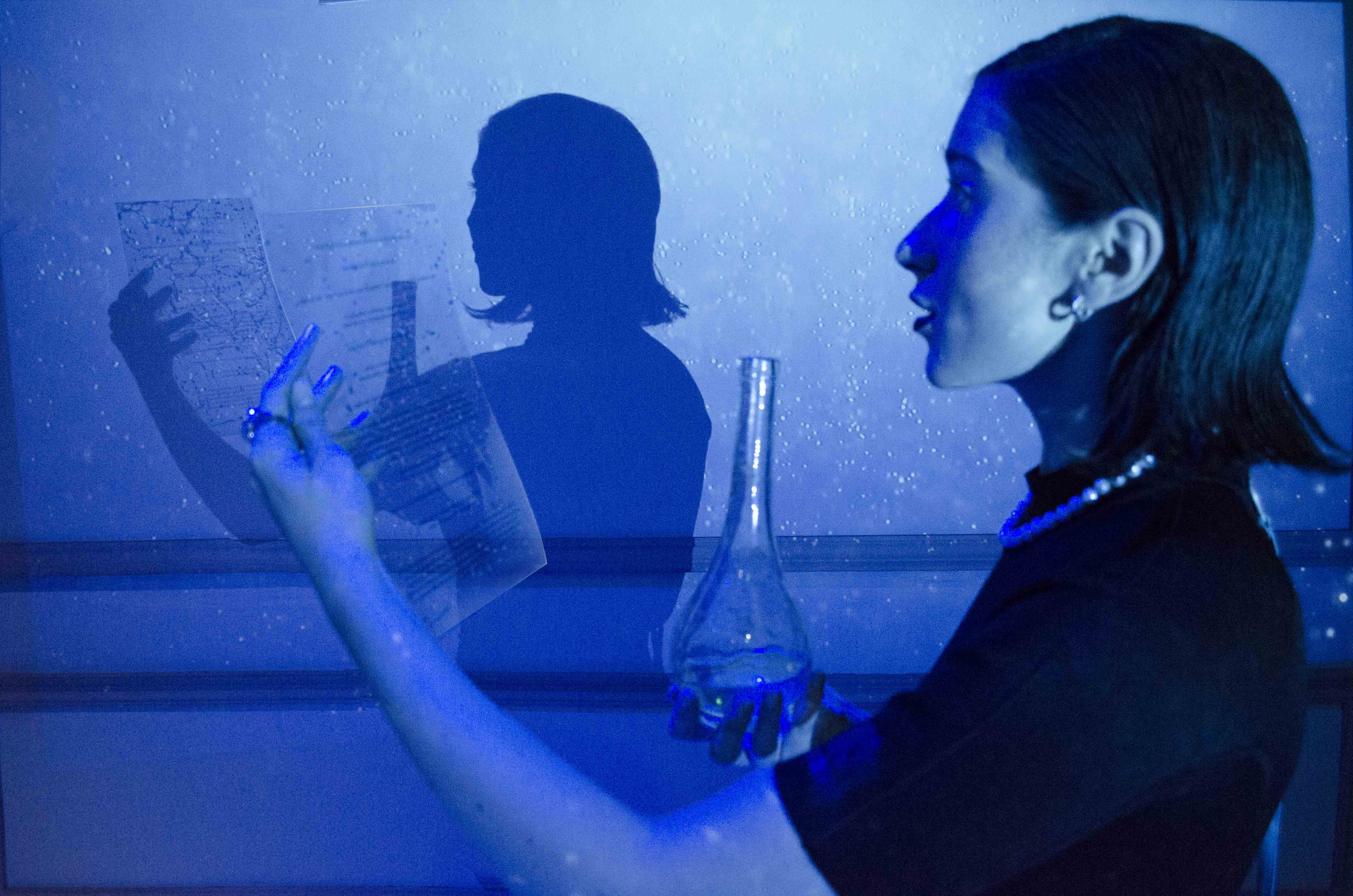 Selin Davasse (1992, Turkey) lives and works in Berlin. Her performative practice translates research across various disciplines to textual, visual and sonic textures. Interweaving theory, history and fiction into feminine voices, her work engages with ethical/political impasses and takes shape as multilayered lecture-performances with site-specific installations.

She has recently presented Hydro-Salon for Embodied Aqueousness parallel to the 16th Istanbul Biennial (2019) and participated in The Society for Matriarchal World Domination (2019) public poster series acquired by Hamburger Bahnhof, Berlin. Her upcoming performances will be presented at KW On Location, Berlin; the Roter Salon at Volksbühne, Berlin and Queer Art, Culture and Politics from Turkey and its Diaspora Symposium (2020) at Goldsmiths College, London.


Fig. 1.
Selin Davasse, performance documentaion, Head too far West and you End up in the East, 2018
Lecture and sound performance with site-specific installation, 3hd Festival, Kunstquartier Bethanien, Berlin
Courtesy of 3hd Festival

Fig. 2.
Selin Davasse, performance documentation, Hydro-Salon For Embodied Aqueousness, 2019,
Performative salon with site-specific installation, lecture and sound performance, Istanbul
Courtesy of the artist

Fig. 3.
Selin Davasse, installation view, Leaky Aria, 2019
Sheet with music score, a rearrangement of Barbara Strozzi's Che si può fare? with new hydro-feminist libretto, superimposed with Google Earth images of Istanbul.