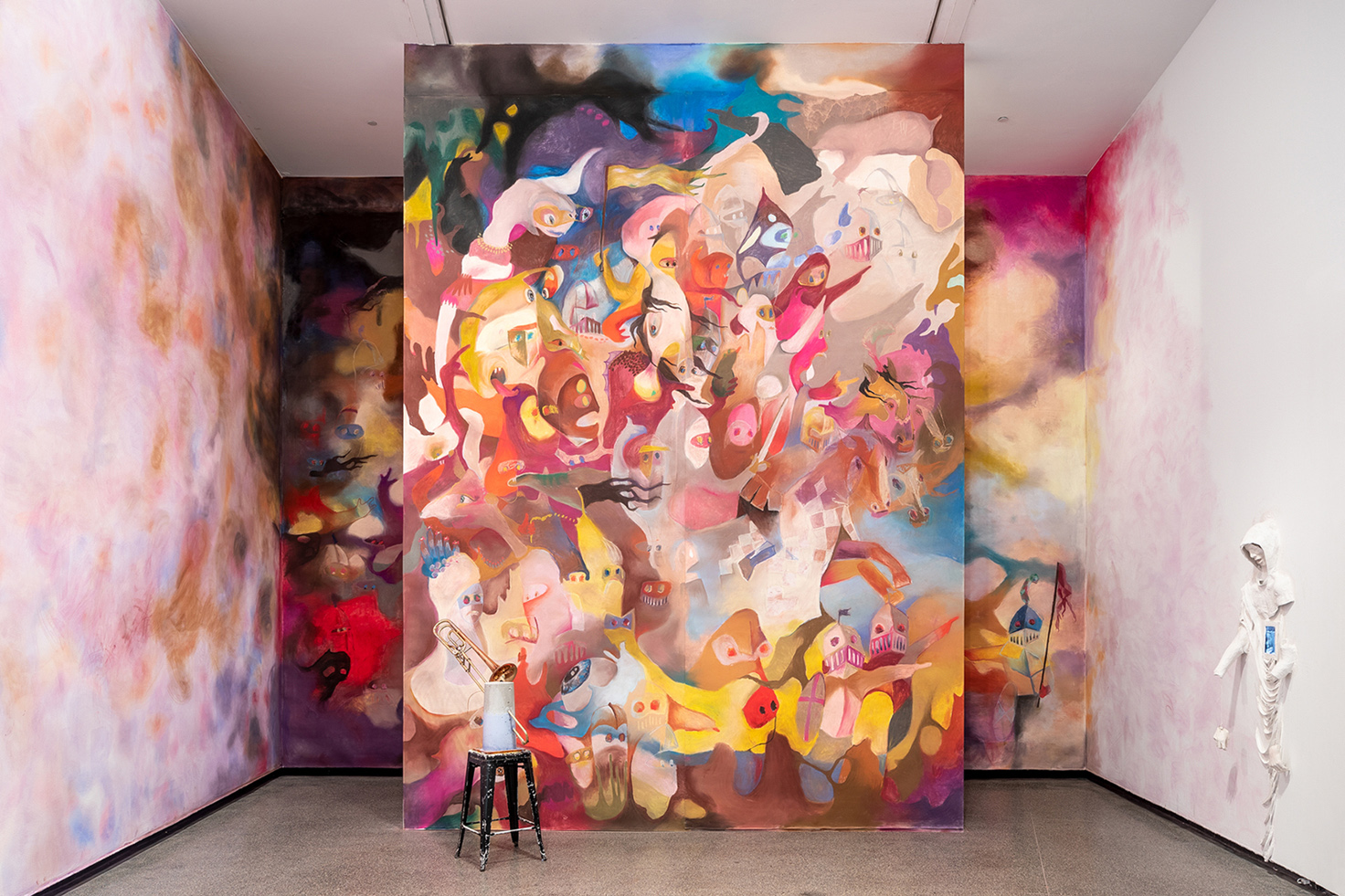 Madison Bycroft (1987, Australia) is an artist based in Marseille, France. Bycroft is a graduate from the MFA program at the Piet Zwart Institute in Rotterdam, NL (2016), and is a co-founder of facilitative platform,
GHOST
. Working in performance, video and sculpture, Bycroft explores the notions of activity, passivity, and where this dichotomy breaks down. What kind of poetics can help us circumnavigate state-sanctioned sense and legibility? Bycroft is interested in negative forms of expression as a tactic of refusal or deviation. Excess and proliferation are similarly seen as safe-guards against capture and delineation - as noise and tremblings that confuses the figure and the field.
Recent exhibitions include
Feedback Loop
s, Australian Centre for Contemporary Art, (Melbourne, Australia), 2019;
Future Generation Art Prize,
Pinchuk Art Centre, Kiev and satellite exhibition of the 58th Venice Biennale;
Futur Ancien Fugitif ,
Palais De Tokyo, (Paris, France),
À Cris Ouverts
, Rennes Biennale (Les Atelier de Rennes, France) 2018;
Liveworks Performance Act Award
(Trento, Italy),
Sharjah Biennale
, (Beirut, Lebanon). Recent residencies:
Ateliers d'artistes de la ville de Marseille
,
Triangle France
, ISCP, NYC;
18th Street Art Centre,
Los Angeles;
Cité International Des Arts
, and
Ubisoft international
with Carreau du Temple, Paris.
Fig. 1. Madison Bycroft, installation view, Madison Bycroft: Aidos Team, Australian Centre for Contemporary Art, Melbourne, Australia, 2019,
Coutresy of the artist

Fig. 2. Madison Bycroft, film still, Ruses and Refusals (Thetis),
Four-channel synchronised digital video, 60:00 min, colour, sound.
Courtesy of the artist

Fig. 3. Madison Bycroft, performance documentation, Anithero, Palais de Tokyo, with Flora Bonnet, Camille Brêteau, Nini Hu, Tilhenn Klapper, Boris Grzeszczak, Jonathan Sayer, and Felipe Vasquez, Costumes by Silvia Romanelli.
Photo by Paul Fogiel,
Courtesy of the artist