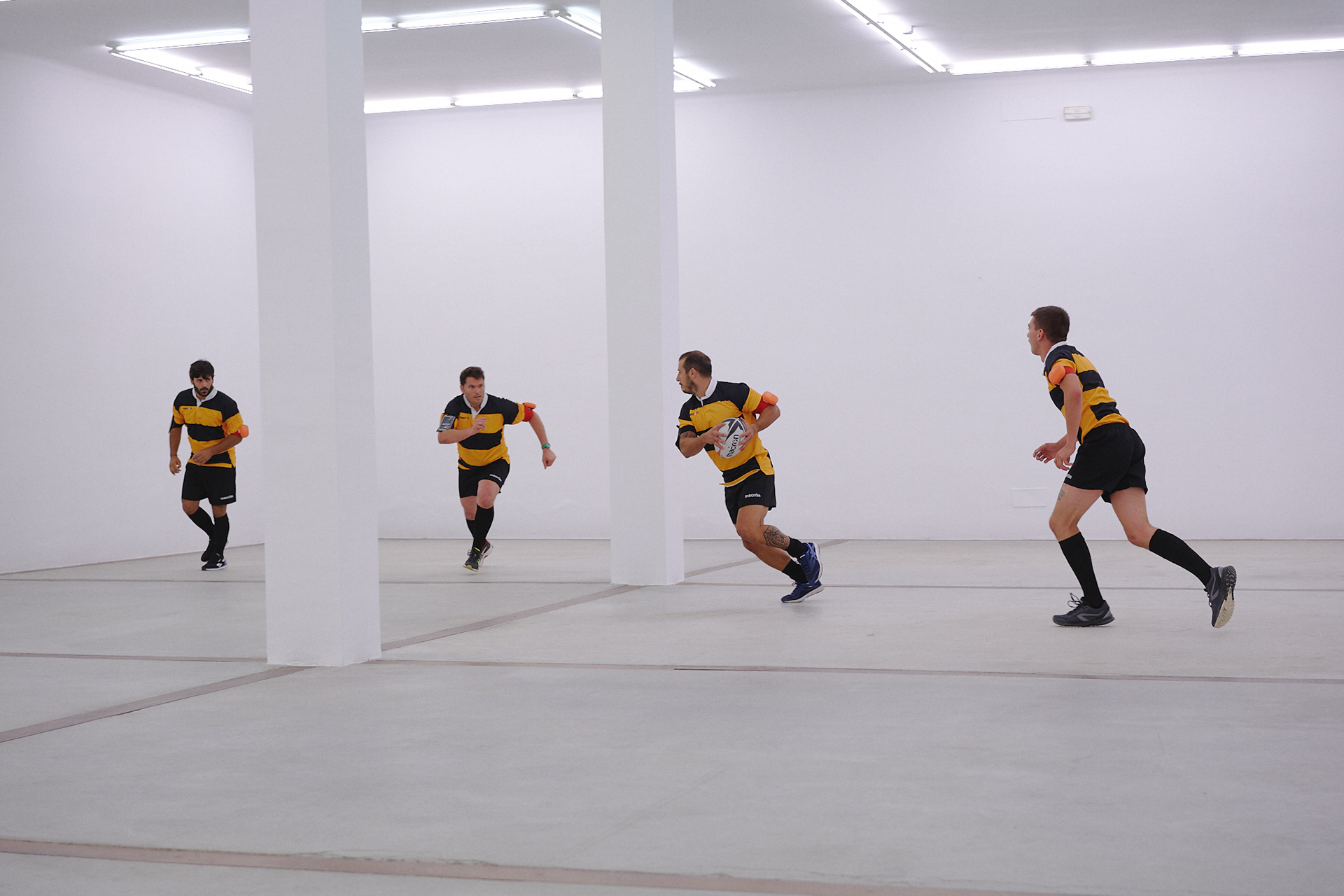 Filippo Marzocchi (1989, Italy) bases his artistic practice on both images and sounds which are developed and deepened through the use of paintings, performance and site specific projects.
He has presented his work in institutions, galleries and independent spaces such as: Zabludowicz Collection, London; PAV Parco Arte Vivente, Turin; Institute Italien de Culture de Paris, Paris; UCA, Canterbury; CCA Andratx; MAMbo, Bologna; Galeria Fran Reus, Palma de Mallorca. He participated to art residencies such as: The Blank Contemporary Art, Bergamo; Cripta747, Torino; Progetto Borca, Dolomiti Contemporanee; ManufattoinSitu, Viaindustriae; Performing Santa Caterina, Viaindustriae. In 2016 he co-created with Mattia Pajè the artist-run space Gelateria Sogni di Ghiaccio in Bologna with whom he co-directs its programme.
Fig. 1 - 3.
Filippo Marzocchi, performance documentation, Crouch Bind Set (2019), sound performance, CCA Andratx, Spain.
Courtesy of the artist.