The curatorial team of
School of Waters
is the third iteration of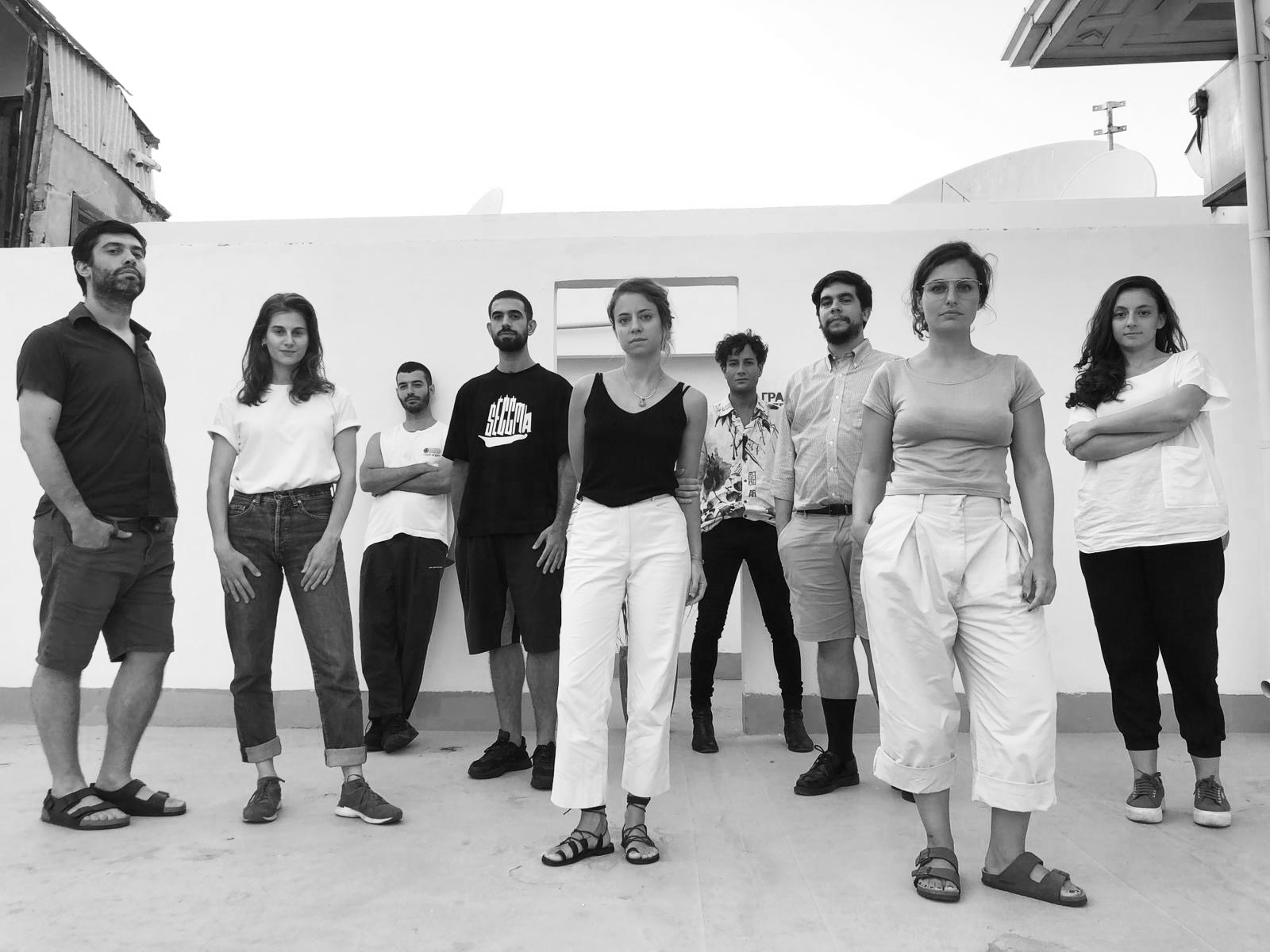 Senior Curators
Alessandro Castiglioni is Senior Curator and Vice Director of Museo MA*GA, Gallarate and Secretary of the Premio Nazionale Arti Visive Città di Gallarate. He is Lecturer of Art and Design History at Istituto Marangoni, Milano. He worked as curator for many institutions, such as: Italian Cultural Institute in London; MCA, Valletta; National Gallery of Iceland, Reykjavik. In 2019 he was co-curator of San Marino Pavilion at the 58th Biennale di Venezia. Since 2014 he co-directs A Natural Oasis? with Simone Frangi.

Simone Frangi is a researcher, writer, and curator. He holds a French-Italian Ph.D. in Aesthetics and Theory of Art. From 2013 to 2017 he has been the artistic director of Viafarini (Milan, IT). He currently co-directs Live Works at Centrale Fies (Trento, IT) and runs with Alessandro Castiglioni A Natural Oasis?. He's Professor of Theory of Contemporary Art at Fine Arts and Design Academy in Grenoble (FR) – where he founded the workshop and residency-based research program Pratiques d'Hospitalité . In 2016 he was one of the ten curators of the 16th edition of Quadriennale of Rome and in 2018 he was a guest curator at Museion (Bozen) where he presented the program Somatechnics.

Denise Araouzou (Vienna, 1992) is a Cypriot art historian, curator and writer currently based in Barcelona. She is the artistic director and curator of the Veronika Gyòcsi Collection (Krems, Austria), founder of open form (Athens, Greece) and former manager of The Island Club (Limassol, Cyprus). She was fellow at Schwarz Foundation (Samos), researcher at Future Climates (Athens) and resident at BAR project (Barcelona). Her curatorial practice investigates the mechanisms which inform our habits of working, consuming and resting in the post-digital age to dissect how subjectivities and desires are disrupted and reproduced as a result.

Giulia Colletti (Palermo, 1993) is an art historian and curator based in Turin. She is currently coordinating the Public Programs and Digital Sphere at Castello di Rivoli Museo d'Arte Contemporanea. She is an iCI (Cape Town) and Curators Lab (12th Shanghai Biennale) alumna. In 2019, she was a Visiting Lecturer at The Glasgow School of Art. Her professional experience includes curatorial and editorial training positions at CCA: (Centre for Contemporary Arts) Glasgow; OFF Biennale Budapest (2015); and 56. Esposizione Internazionale d'Arte La Biennale di Venezia.

Panos Giannikopoulos (Athens, 1991) is a curator and researcher, currently working at ARTWORKS, the SNF Artist Fellowship Program. Previous roles include that of the curator at the Contemporary Greek Art Institute - ISET and the art editor for NOMAS Magazine. He has collaborated with various art organisations, institutions and galleries including SNF Cultural Center, Athens Biennale, Fondazione Sandretto Re Rebaudengo and Haus N Athen. He has also been a curatorial fellow of the Schwarz Foundation. His research navigates the intersections of contemporary art with queer/feminist theory and posthumanism.

Giulia Gregnanin (San Marino, 1990) is a writer and curator based in Glasgow. She is co-founder and co-curator of Il Colorificio, Milan. She curates the show and the programme of performances Too Much part of Glasgow International 2021 – Across The City Programme. She is one of the recipients of BAGLIORE, residency for Italian writers. She served as editor at Flash Art; she currently writes for several magazines as freelance. Her research revolves around performative practices of disobedience, the socio-cultural phenomenon of trap music and sexuality as a space of political resistance.

Theodoulos Polyviou (Nicosia,1989) is a Cypriot artist and curator based in London. He is the co-founder and former director of experimental project space Koraï in Cyprus. In 2014, he graduated from the Royal College of Art with a masters in Visual Communication and since then has exhibited in London, Athens, Nicosia, Copenhagen, Paris and Padua. In 2017, he represented Cyprus in the Mediterranea 18 Young Artists Biennale in Tirana. By focusing on the architectural narratives that outline queer spaces, Theodoulos's practice investigates the ways in which politics and social structures necessitating geographical specificity, translate digitally to produce political disorganisation and discussion.

Angeliki Tzortzakaki (Heraklion, 1990) is a curator, writer, editor, host and occasionally performer living in Amsterdam and Milan. She is the co-founder of Scores for Gardens, a study group working on the intersection of performance and critical theory. Since 2018 she co-organizes the artist residency bi- in liminal areas favouring loitering and care. In Amsterdam she co-runs the feminist reading club 'Readings with friends (of friends)' and works as a Studio Coordinator of the artist Mercedes Azpilicueta. Her research looks into self-organization, hospitality, economies of knowledge production and forming friendships as ongoing processes of becoming otherwise.

Nicolas Vamvouklis (Mytilene, 1990) is a curator working between Greece and Italy. He is the artistic director of K-Gold Temporary Gallery and has curated exhibitions at the Benetton Foundation, Thessaloniki Biennial, and Fondazione Sandretto Re Rebaudengo. As a performer, he has collaborated with the Greek National Opera, Béjart Ballet Lausanne, MAI, Prague Quadrennial, and Triennale Milano. In 2018, he was a visiting lecturer at Fondazione Università Ca' Foscari Venezia. His research interests include reinterpreting collections and audience development for contemporary art.