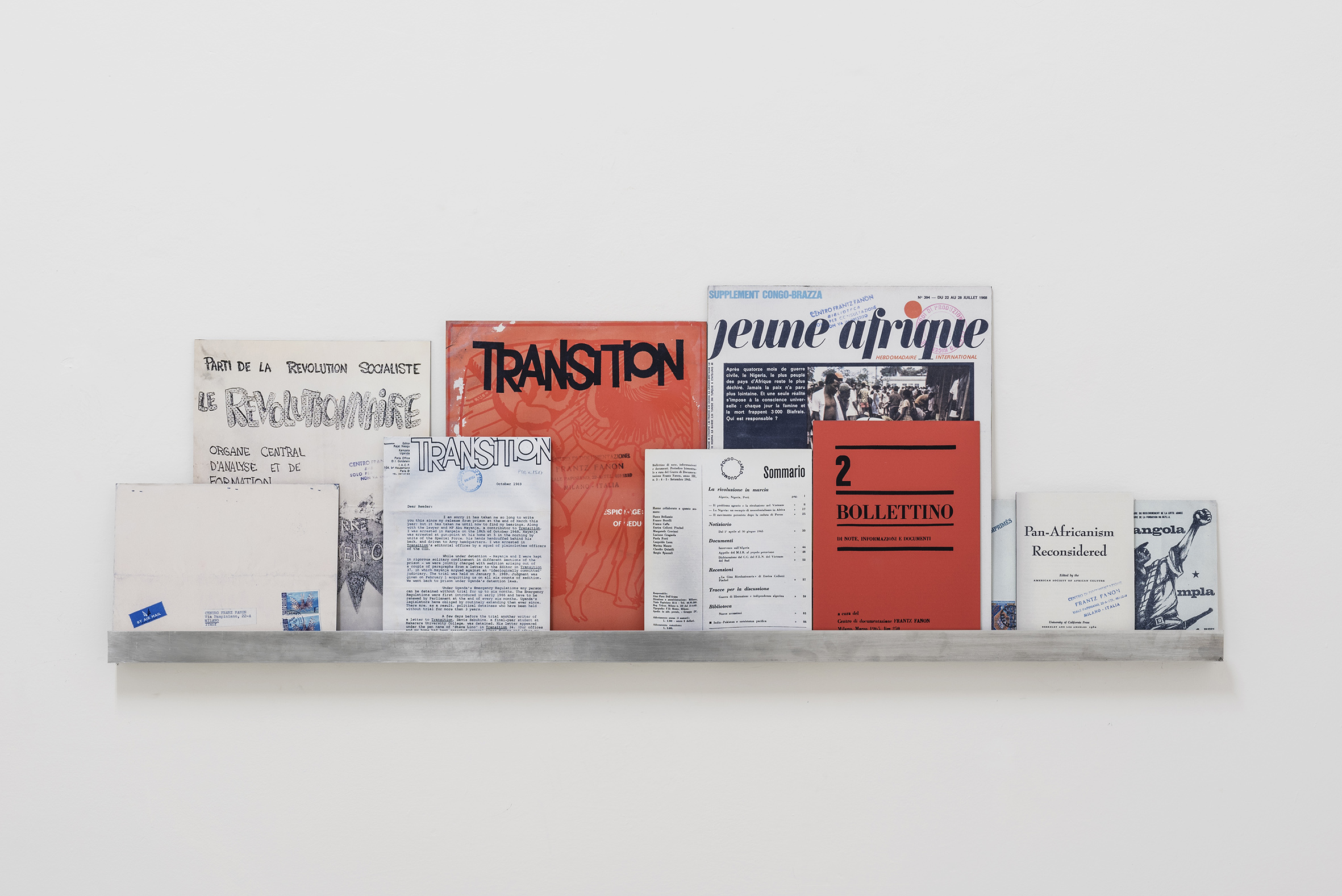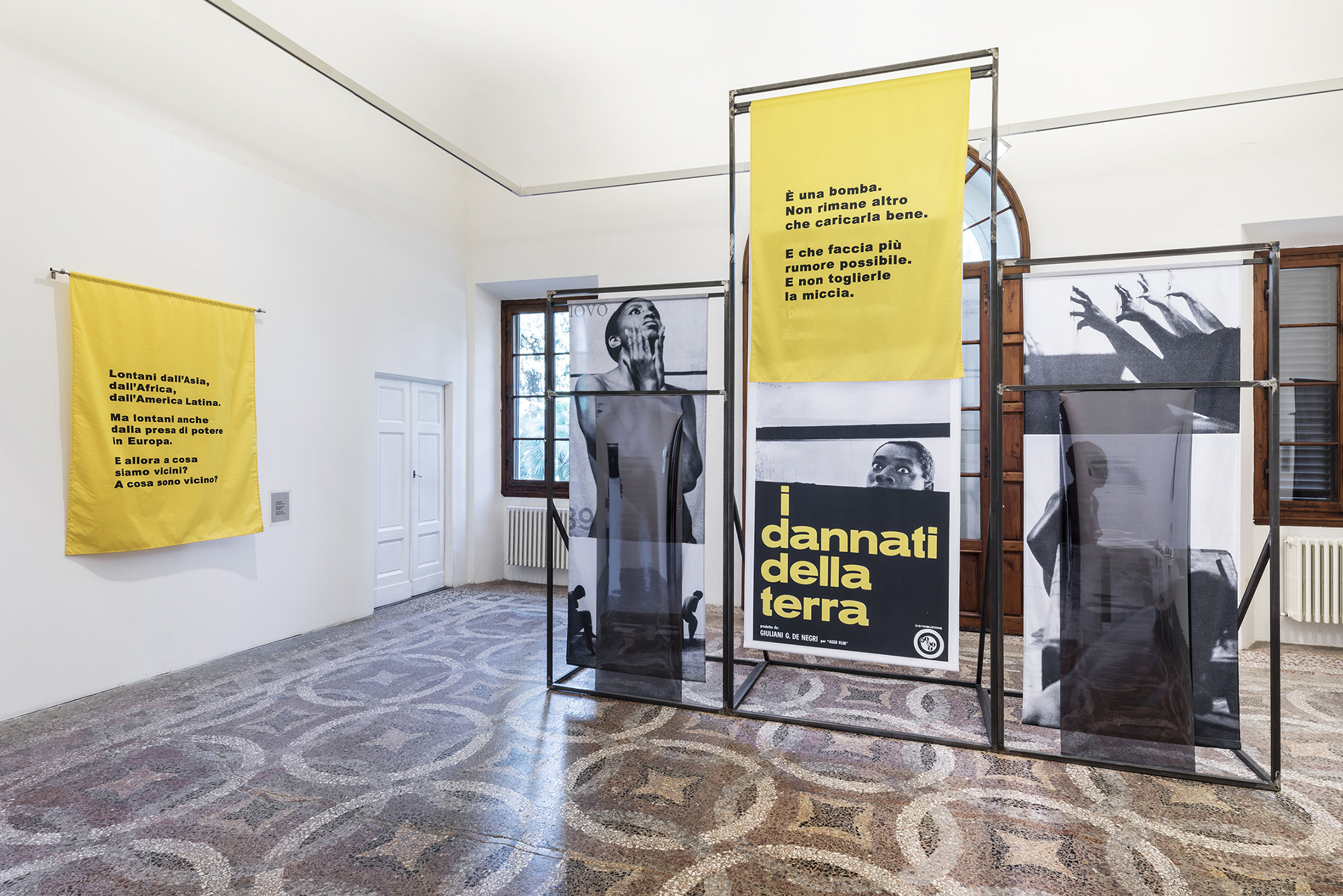 Work exhibited at School of Waters
National Gallery
A Bomb to be Reloaded
(2019)
Installation, variable size
Metal structures, books, video with sound, prints on dibond, plexiglass, paper, and polyester
About the artist
Alessandra Ferrini (1984, Italy) is a visual artist, researcher and educator. Her practice is rooted in lens-based media, postcolonial and memory studies, historiographical and archival practices. Experimenting with the expansion and hybridization of the documentary film, her research questions the legacies of colonialism and fascism with a specific interest on the past and present relations between Italy and the African continent.
Her work featured in: Fondazione Sandretto Re Rebaudengo (2020), Manifesta 13
Parallels du Sud
(Marseille, 2020), 2nd Lagos Biennal (2019), Sharjah Film Platform (2019), Villa Romana (Florence, 2019, solo show), Istanbul Biennal's collateral at Depo (2019), Manifesta 12 Film Programme (Palermo 2018), the 6th Taiwan International Video Art Exhibition (2018), Document Film Festival (CCA Glasgow, 2017), the 16th Rome Quadriennale (2016). Upcoming show: 5th Casablanca Biennale. She is the recipient of the BFI Experimenta Pitch Award at the 2017 London Film Festival (organized by FLAMIN and the BFI), the 2018 Mead Residency at the British School at Rome, and of an AHRC/Techne PhD scholarship at the University of the Arts London. Long term pedagogical projects include
Pratiche Anticoloniali
with Archive Books/Kabinett (Berlin) and
Artworks! European Cultures of Resistance and Liberation
at Museion, Museum of Modern and Contemporary Art of Bozen.
Fig. 1. Alessandra Ferrini, installation view, Alessandra Ferrini: A Bomb to be Reloaded (Chapter 0), 2019.
Photo by Leonardo Morfini, OKNO studio. Courtesy of Villa Romana

Fig. 2. Alessandra Ferrini, installation view, Alessandra Ferrini: A Bomb to be Reloaded (Chapter 1), 2019.
Photo by Leonardo Morfini, OKNO studio. Courtesy of Villa Romana

Fig. 3. Alessandra Ferrini, installation view, Alessandra Ferrini: A Bomb to be Reloaded (Chapter 2), 2019.
Photo by Leonardo Morfini, OKNO studio. Courtesy of Villa Romana